Fresh & Clean Drain Sticks Deodorizer Eliminating Smelly Odor For Preventing Clogs Safe Formula!
Break down grease and organic materials effectively.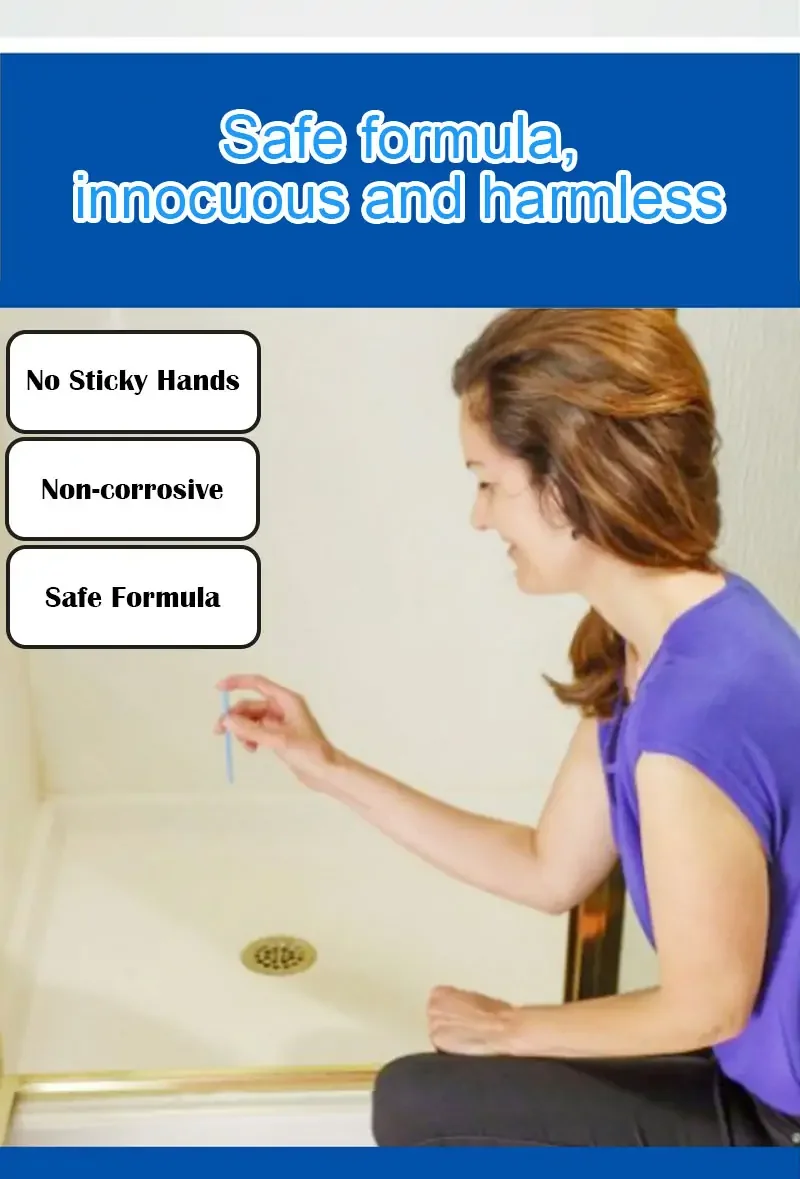 The slim stick is suitable for various drainage holes.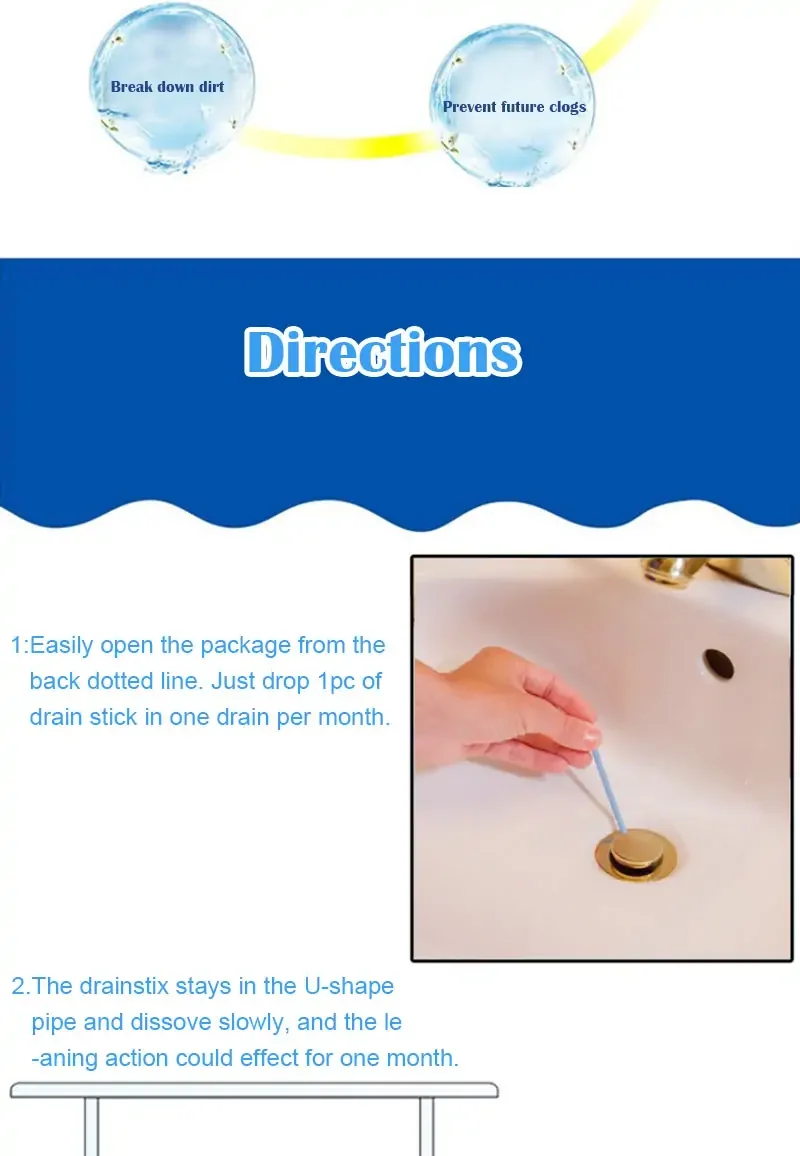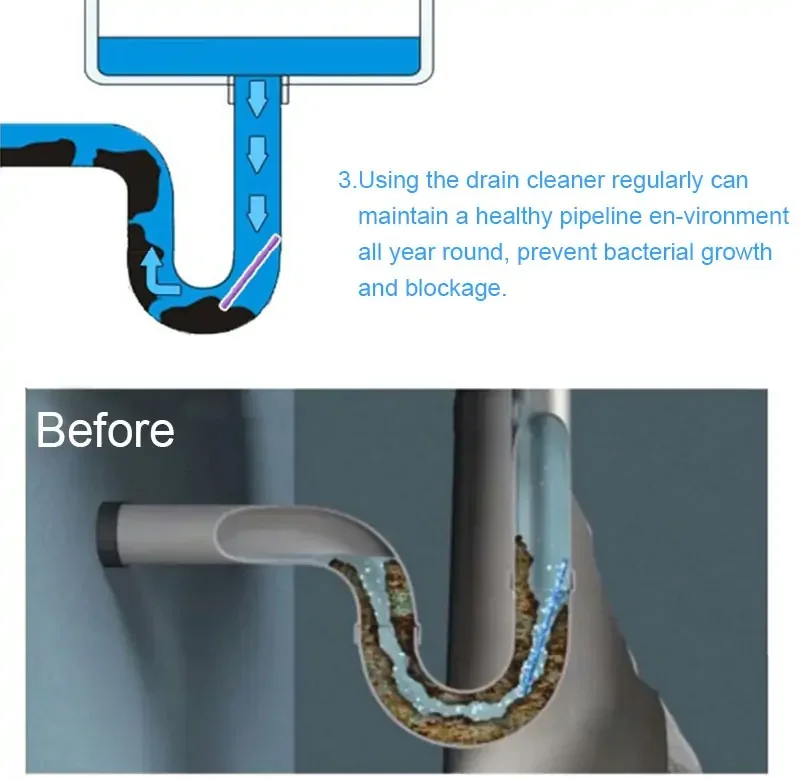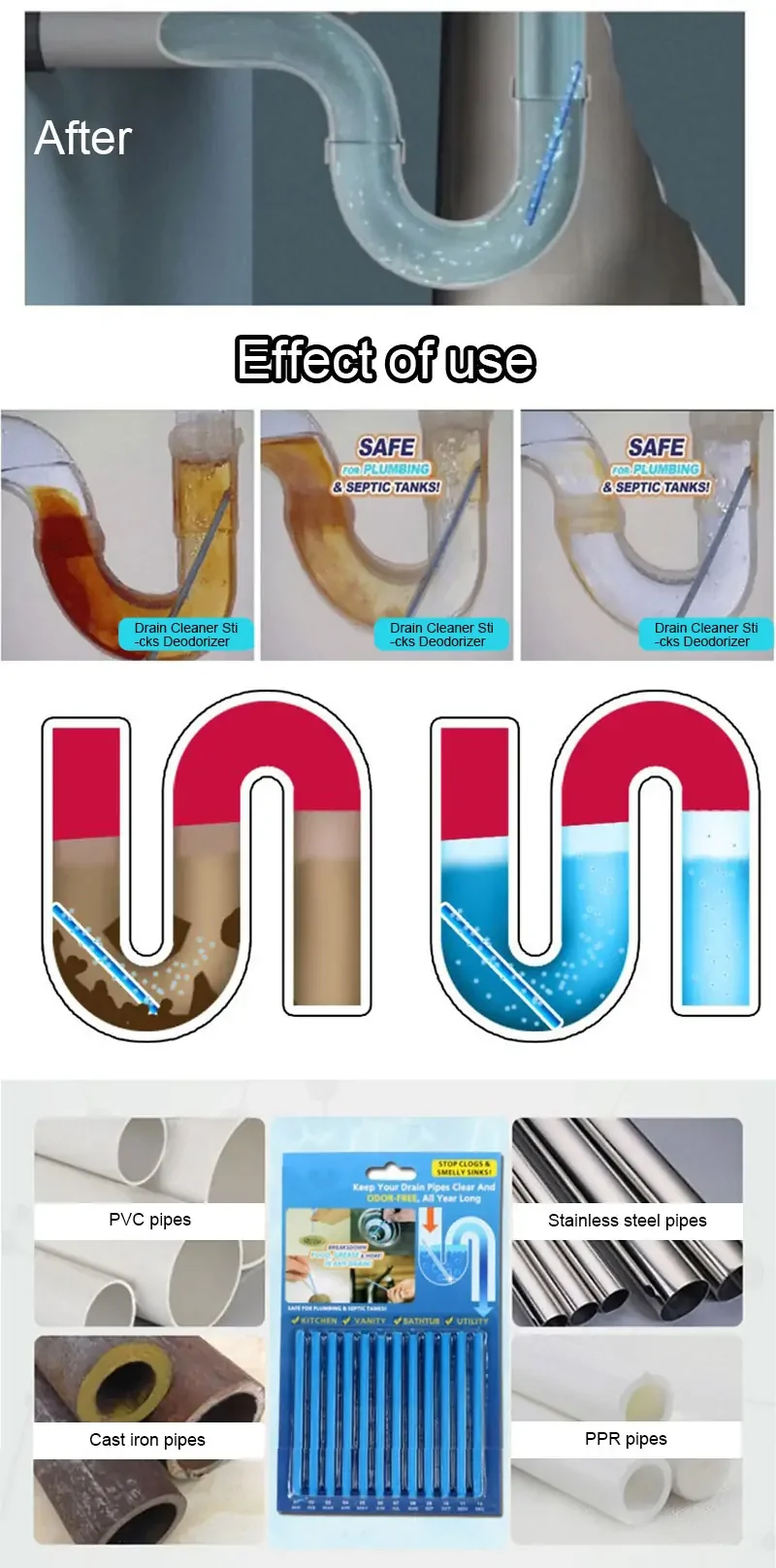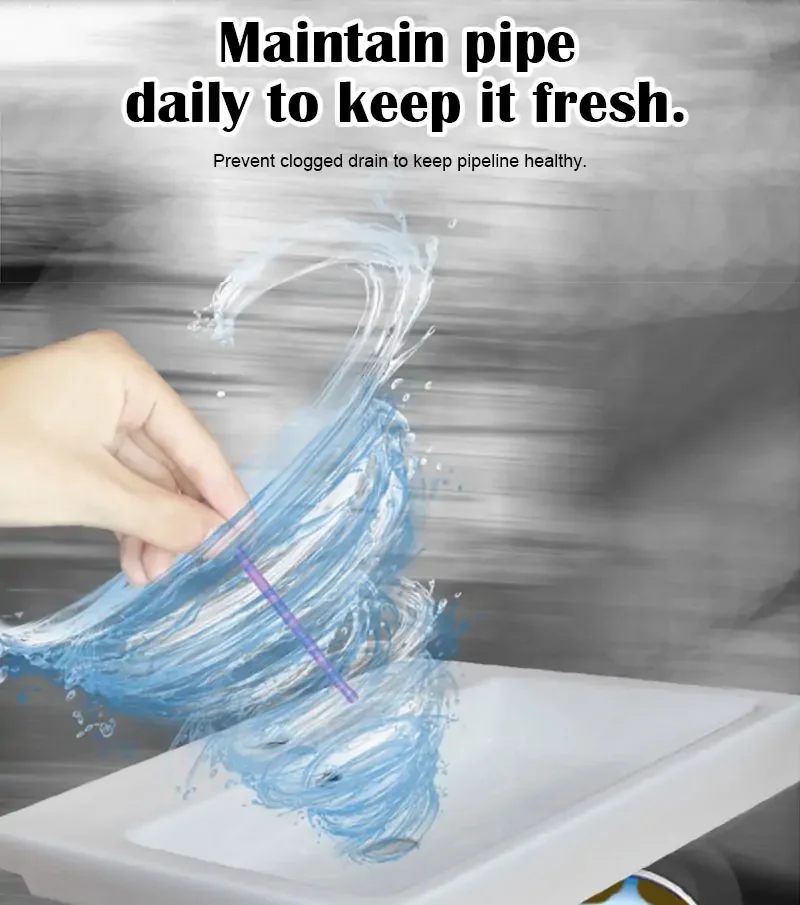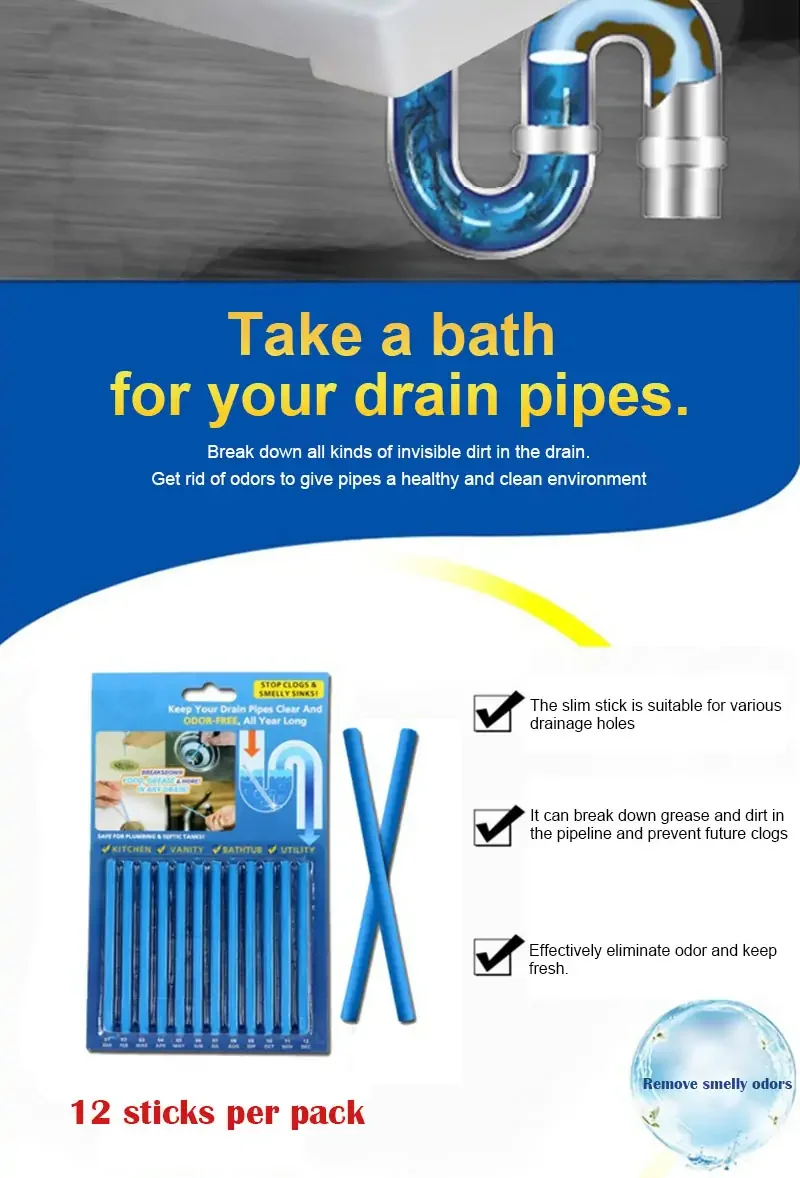 Using the drain cleaner regularly can maintain a healthy pipeline environment all year round, prevent bacterial growth and blockage.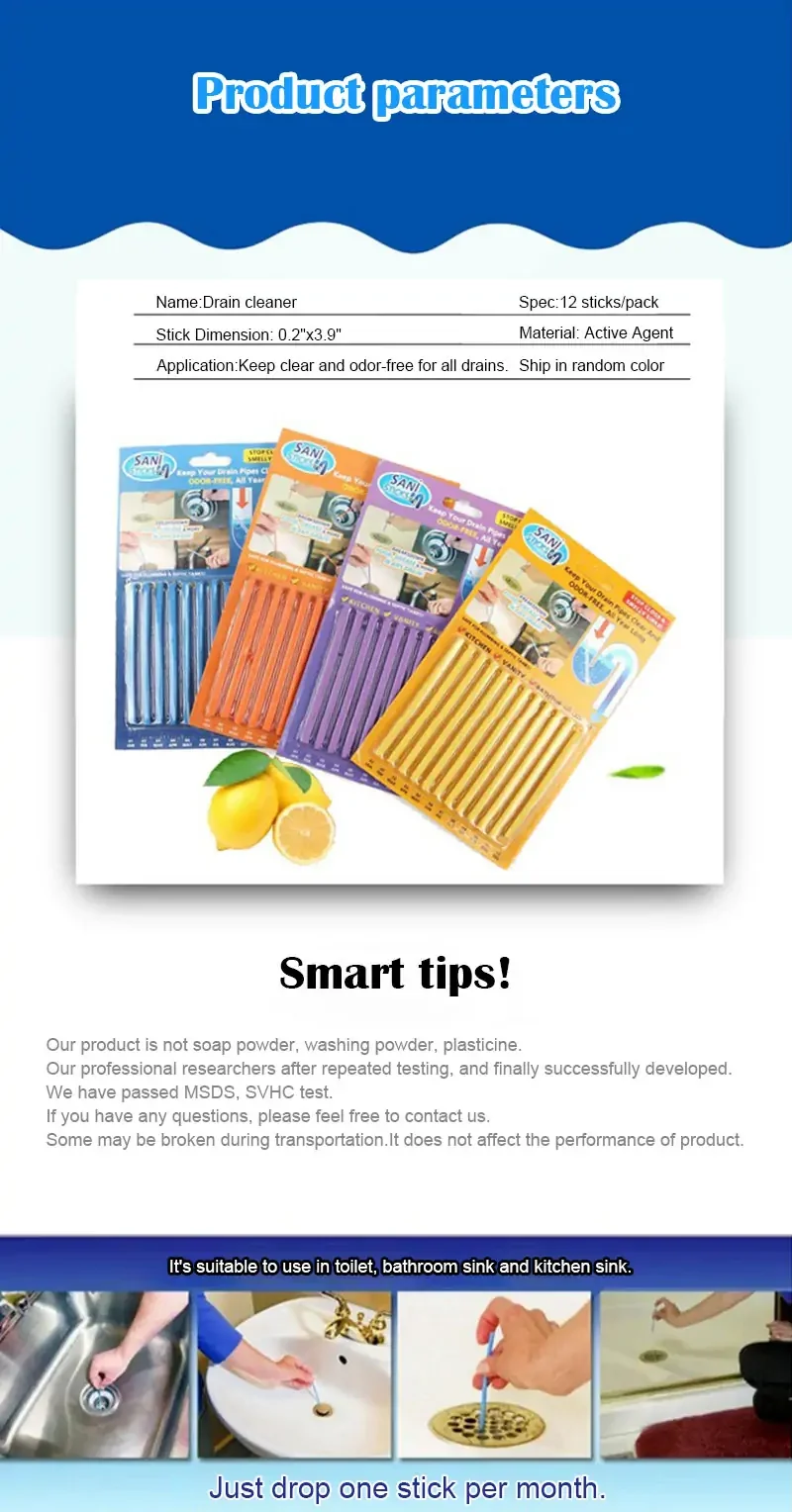 Precautions:
1. Children do not touch.
2. Since this product can continue to act on the blockage, please be patient after use.
3. Suitable for a variety of u-shaped pipes (such as vegetable sinks, washbasins, floor drains, bathtubs, etc.
Package Includes:
1 Pack (12Pcs) * Drain Cleaner Sticks